"This product is amazing and my clients love it!"
- Karly
Regular price
Sale price
$26.45
Unit price
per
Sale
Sold out
Shipping: Flat Rate $2.00 Per Unit Free Shipping On Orders Over $40
DESCRIPTION
THE MOST EFFECTIVE ANTI-CELLULITE KIT 
Cosmetasa's Massager Brush is designed to stimulate your skin and massaging away fat pockets. [Do not use massage mitt on dry skin]
COMBAT CELLULITE THE POWERFUL WAY
Our fat burning Hot Cream with our  Anti Cellulite Massage oil will attack unwanted fat tissue and greatly diminish the appearance
THE MOST EFFECTIVE ANTI-CELLULITE KIT 
Cosmetasa's Massager Brush is designed to stimulate your skin and massaging away fat pockets. [Do not use massage mitt on dry skin]
COMBAT CELLULITE THE POWERFUL WAY
Our fat burning Hot Cream with our  Anti Cellulite Massage oil will attack unwanted fat tissue and greatly diminish the appearance of cellulite in problem areas such as hips, thighs, buttocks and belly.
THE ULTIMATE IN MUSCLE AND JOINT PAIN RELIEF
Cosmetasa's Popular Hot Cream Massage Gel provides your skin with a warm, soothing sensation. Our muscle jelly is the ultimate treatment for muscle and joint pain relief.
SPA QUALITY MASSAGE OIL
The Lemon essential oil included in our muscle rub oil will stimulate your circulatory system which will assist in transporting and removing toxin buildup. Regular use relieves improves circulation and relieves varicose veins. 
CRUELTY FREE, 100% NATURAL INGREDIENTS
Our hot cream and massage oil's premium ingredients include Juniper, Grapefruit, Rosemary, Sweet Basil, Eucalyptus, Chamomile, Cinnamon, Ginger Root, Peppermint, Lemon.
SHIPPING/REFUND POLICY
SHIPPING POLICY
We only ship within the United States (Including Contiguous and Non-Contiguous U.S states and territories) We offer $2.00 flat rate shipping per unit on all domestic orders and free shipping on orders over $40.00.
All orders are ship within one business day.
Please note: All orders placed on Friday after 12:00pm EST, will ship on the following Monday.
When you place an order, we will estimate shipping and delivery dates for you based on the shipping options you choose.
REFUND POLICY
We guarantee 100% customer satisfaction and hope that your order will meet your expectations.
For any questions or concerns regarding your order, feel free to contact us at: cosmoprony@gmail.com. One of our team will gladly assist you regarding refund/return.
View full details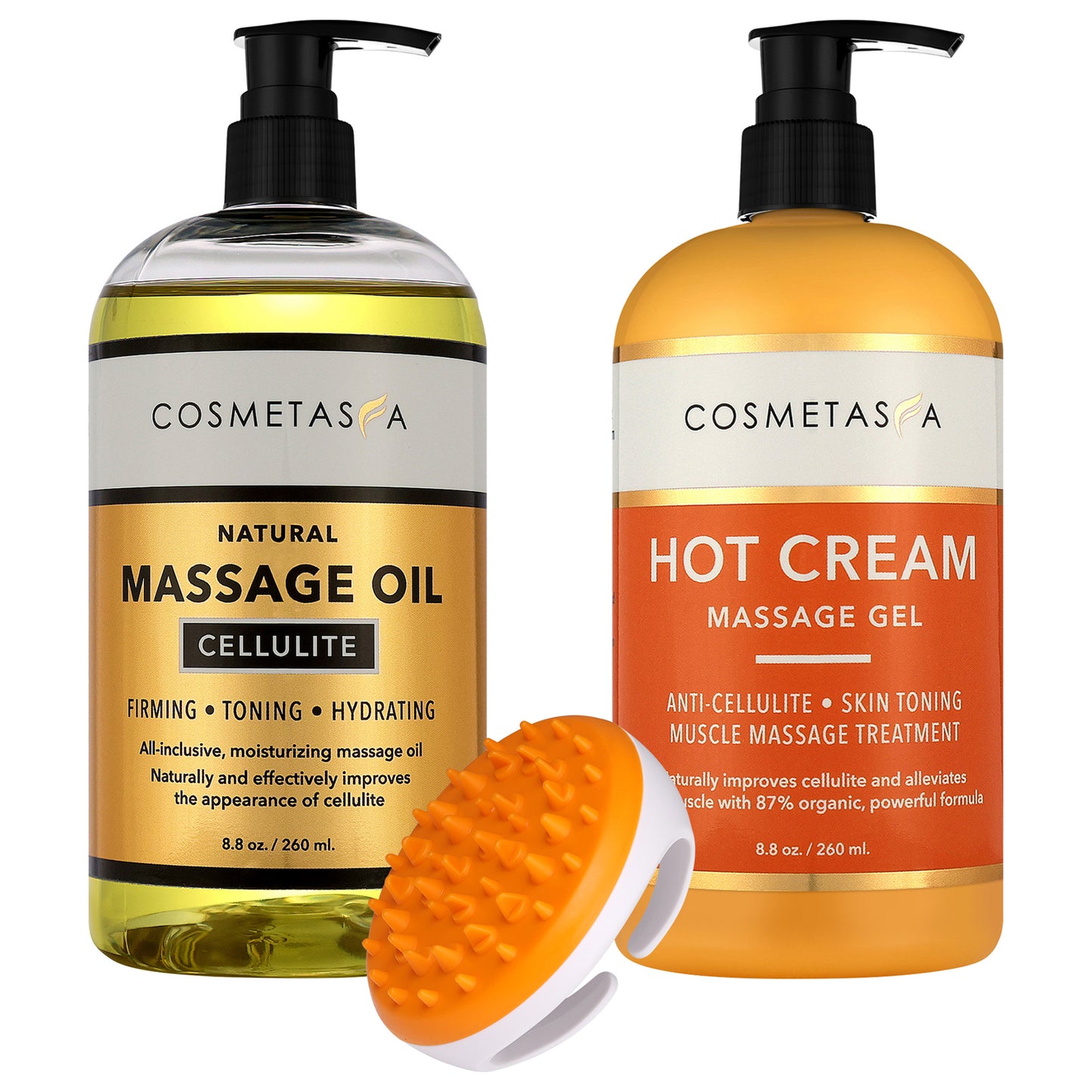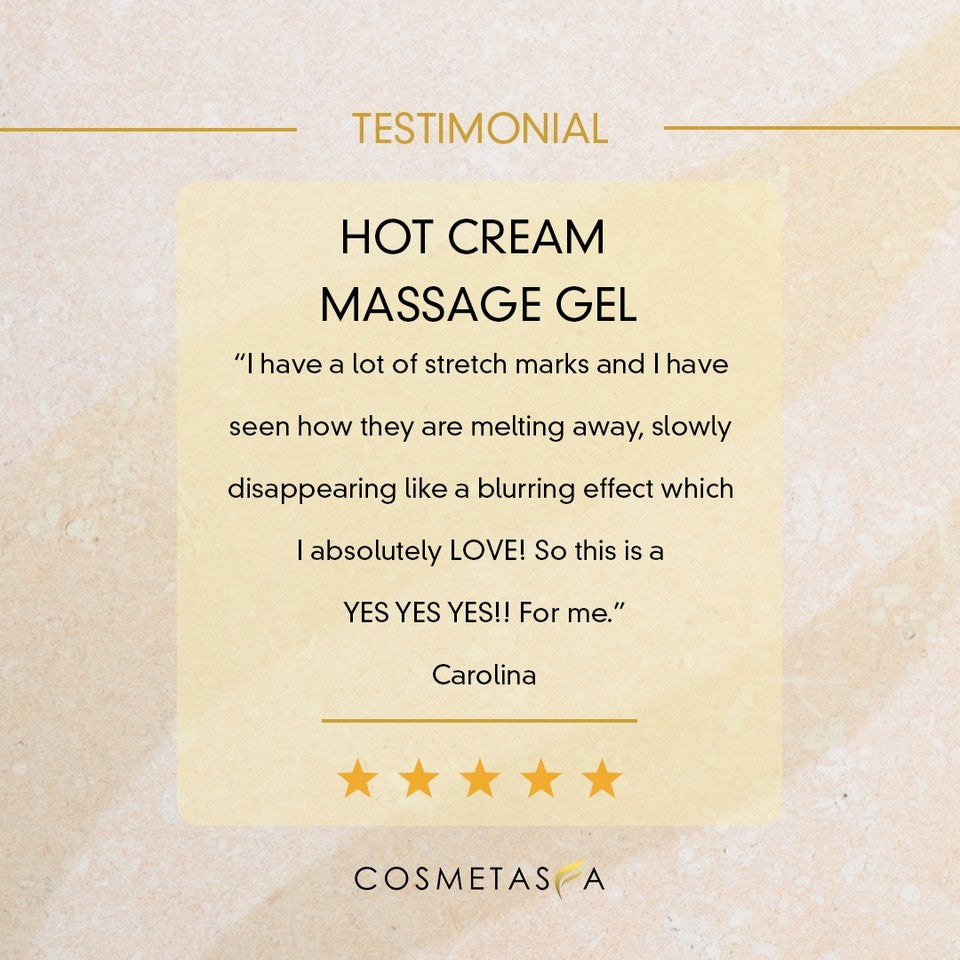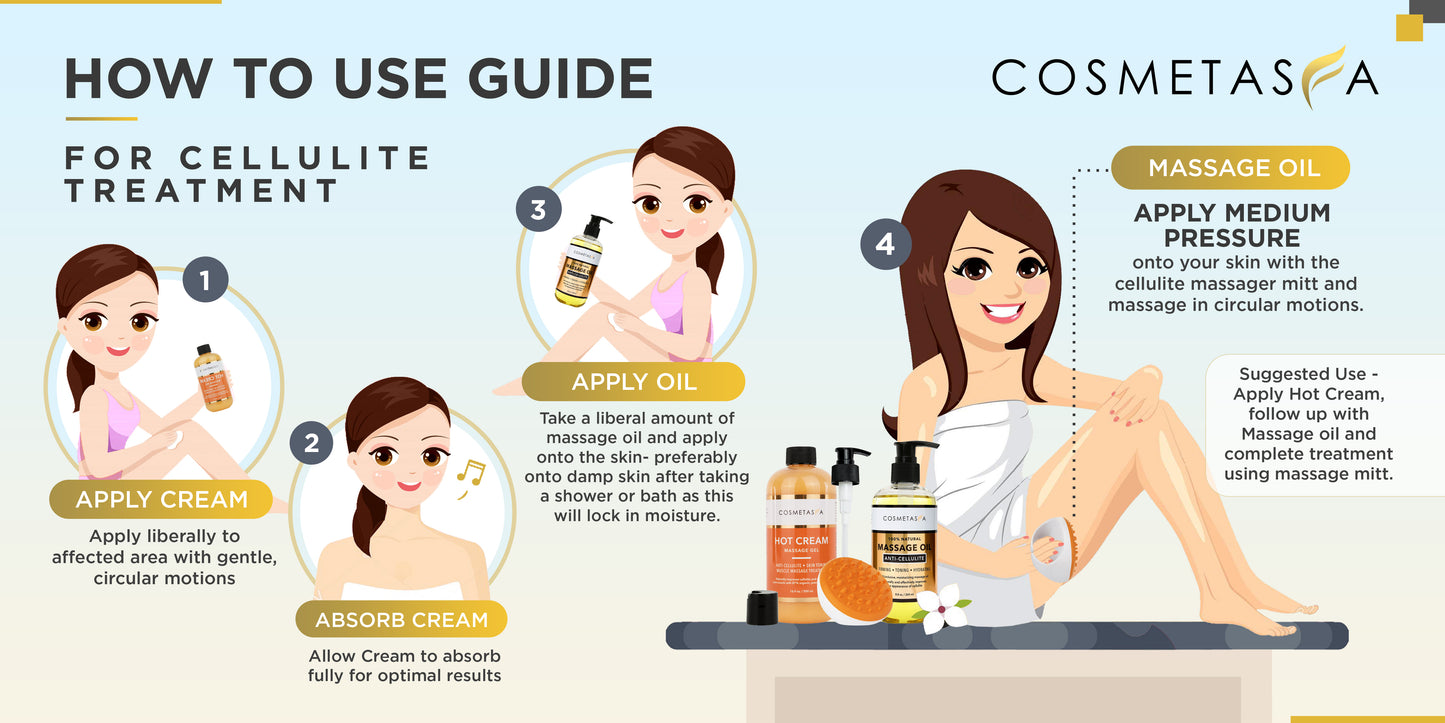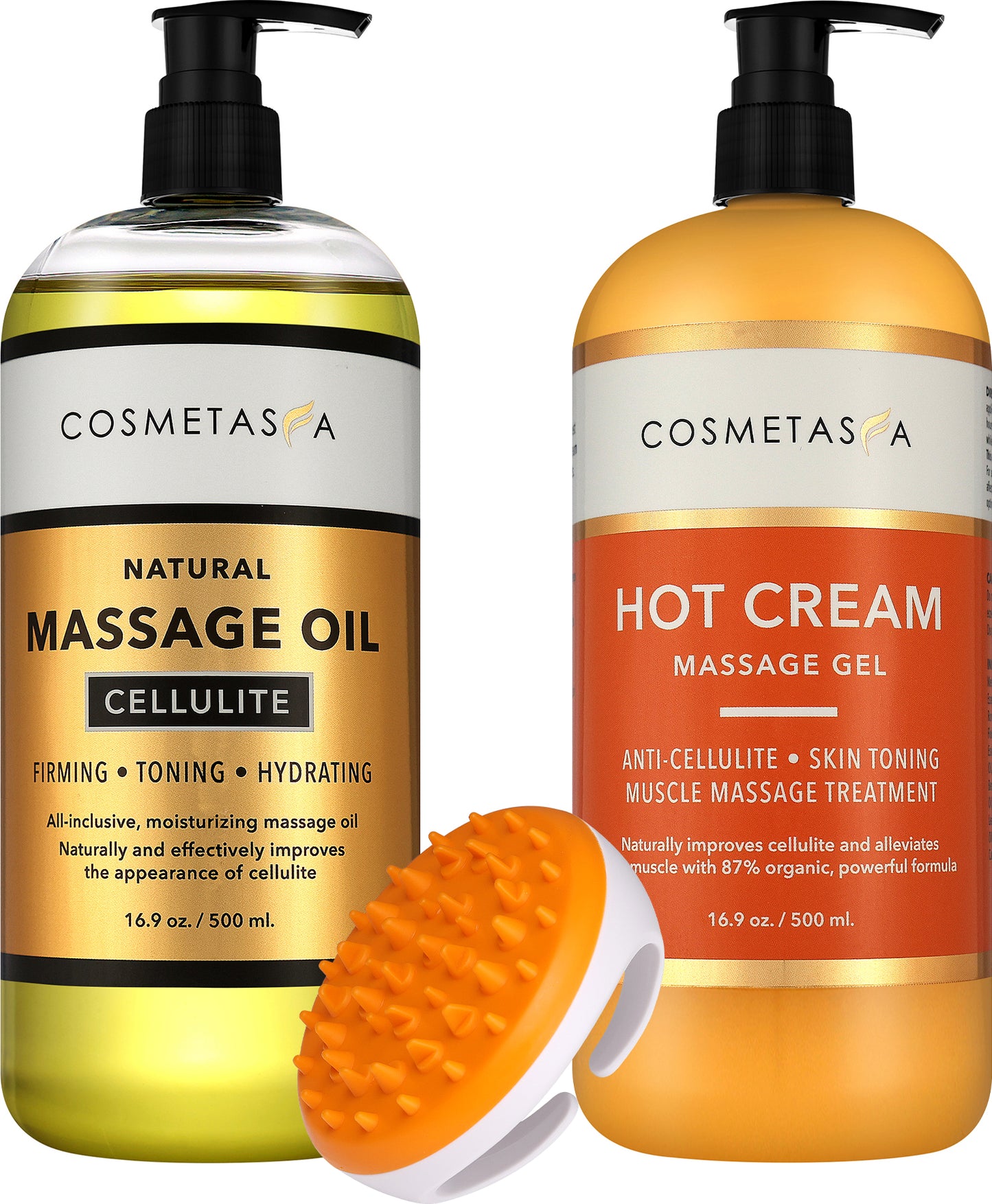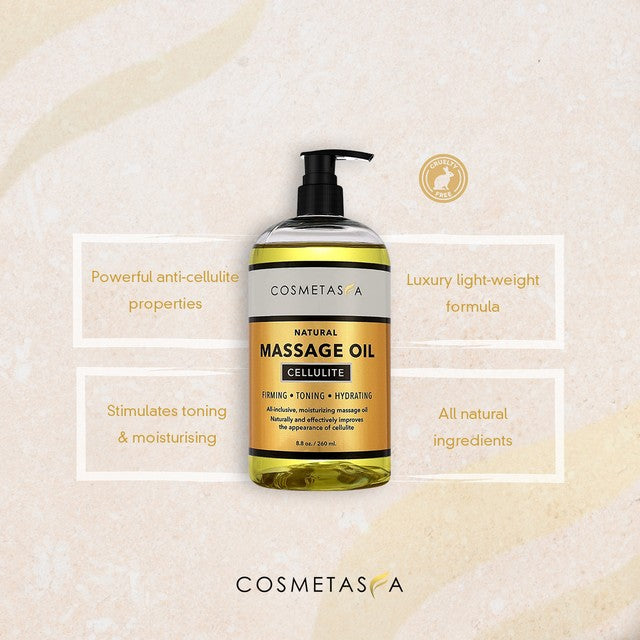 "Cosmetasa Hot Cream massage gel is what I call a lifesaver."
Find out how Cosmetasa's Hot Cream Massage Gel can enhance your life.
"...I feel better about my skin again"
Learn how Cosmetasa Cellulite massage oil provides natural results for firmer, more toned skin at any age.
Restore Your Radiant Glow
Power up your cellulite treatment with Cosmetasa Cellulite Massage Oil and Massager Mitt.